Following on from Tracy's 10 body language signs that she like you more than a friend , here's her advice for when you go on that first date… MWHQ Editor
Okay, so you've made contact with a girl, you think you've got a shot, you ask her out and she says yes! Way to go… now what?
Here are 7 first date tips for men that will get you to at least a second date
First dates are basically like job interviews but (maybe?) a little less high stakes. There's pressure to keep the conversation going and the looming threat of awkwardness is tough to ignore. So if you're wondering how to put your best foot forward on a first date, here's one woman's first date advice for men: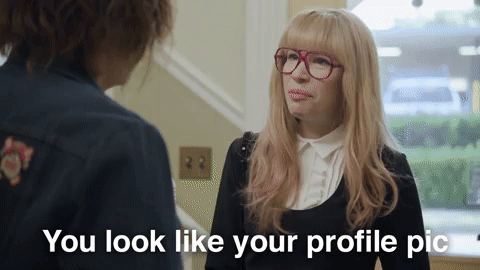 Yes, it's a little cliche, but trust me. The girl you are about to hang out with has probably shaved her legs, spent an hour doing her hair and makeup, and changed three times. And even if she didn't, saying that a girl looks great gives her a little confidence boost that might put her more at ease. Remember, she's probably nervous too!
The best way to start a conversation is to get a person talking about something they're passionate about. Ask what her favorite thing to do is or what her best memory is. Ask about her dog! When her face lights up, you've struck gold.
Keep in mind that she's there to learn about you too! Don't tone down your personality too much, there's a reason she agreed to go on a date with you. She's trying to figure out what makes you tick, so answer her questions and elaborate a little bit to keep the conversation going.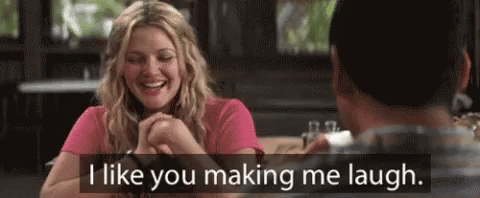 Seriously. Joke around, be sarcastic, make her laugh. One major dealbreaker girls have is if a guy can't make her laugh. It goes beyond having fun on a first date, too. If you laugh at the same things, your sense of humor is pretty similar, and it's likely you'll get along in that respect which is a huge green flag. If you're worried that she's not going to laugh at your corny puns or sarcastic quips, then she might not be the right person for you anyway.
Texting while she's telling you about how she loves her job or the way she's just booked our dream trip to London is just rude. This rule can get slightly more relaxed as you have further dates but if you can't concentrate on a girl uninterrupted for an hour, it's likely she'll write you off as inattentive or uninterested.
This is a HUGE red flag for both sexes. If you bring up your ex, even as an example of how much better this date is going compared to the time she threw wine in your face, the girl is mentally calculating how quick she can get out of there. While you're denigrating your ex, she's wondering what you might have done to provoke her or how you're manipulating the story. Remember, it's the first date, so she doesn't have context for the whole situation and she doesn't want it yet! Keep a lid on the ex talk until there is a real reason to discuss it and if you must mention something, be respectful and brief.
This is where things can get a little tricky because there's a fine line between taking initiative and overstepping. It's a good rule of thumb to let the girl bring up going back to your place or her place, for instance. Let her initiate the final moments and read her body language. If she leans in and she's lingering, it's probably safe to kiss her, but if she leans in for a hug, hug her back and let her go. Nothing kills second dates faster than a creepy reference to "getting out of here" or invading her personal space. She may decide to initiate something, she may not. But if you overstep, she'll run for the hills and you will never hear from her again.
First dates are fun and exciting and nerve-wracking for all parties involved, but if you follow these first date tips for men from me, you'll be putting your best foot forward. Everything else is up to fate!
Excellent advice, thanks, Tracy. Essentially be a gentleman, be respectful and have fun without expecting anything from her in return. If you remember these first date tips for men and don't put any pressure on her you'll have her eating out of your hands.
MensWorldHQ Sponsors
Support MensWorldHQ by purchasing from our sponsors
| | | |
| --- | --- | --- |
| | | |
| A 100% natural pheromone infused soap that makes you smell good without messing with your hormones. Tactical Soap will get you clean so you can get dirty. | Wear your beer on your heart with beer branded clothing from wearyourbeer.com | Camping gear for vehicle based campers. Feel organised and relaxed about packing for camping |