Humans are really good at finding any reason to celebrate something. There are many occasions worth throwing a festival for, but some are more unique than others. From nationwide water gun fights to naked guys running through the streets of Japan, there are some truly bizarre festivals celebrated around the globe. Here are the top five picks for the most bizarre festivals in the world, and make sure you take some good beer!.
Follow my blog with Bloglovin
Songkran Festival (a.k.a. Water Fight Festival)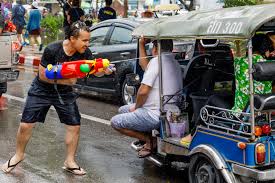 Every April, the people of Thailand ring in their new year with a weekend-long water gun fight. The entire country participates and no one is exempt from getting soaked. The festival is centered around a Buddhist celebration of water and spiritual cleansing. People in every city gather to spray statues of Buddha as they are carried through the streets. However, the real fun is getting into intense water gun battles with your neighbors. The wet event happens during the hottest time of the year when temperatures can get above 100 degrees Fahrenheit.
Boryeong Mud Festival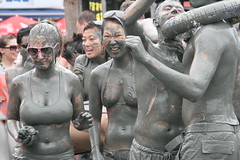 The Boryeong Mud Festival brings millions of people from all over the world to Seoul, South Korea, to spend a weekend covered in mud and running around inflatable obstacle courses on the beach. It happens every July, and it's the only time of the year in Seoul that you can see live music and magic shows while covered in mud from head to toe. In order to keep the mud extra muddy, big trucks constantly drive around spraying water. Oddly enough, it began as a convention to promote cosmetic products with mineral-rich mud components.
Frozen Dead Guy Days
The Frozen Dead Guy Days is a festival that happens every March in the little mountain town of Nederland, Colorado. As the name suggests, it is celebrating the life of a guy who has been cryogenically frozen in ice (more specifically, the grandfather of the festival's founder). It is a festival that celebrates all things dead and frozen. The event includes coffin races, an ice sculpture competition, and a parade filled with zombies and hearses. Attendees can also enter a frozen t-shirt contest; the person who can get a folded up frozen t-shirt on first wins a prize.
Hadaka Matsuri (a.k.a. The Naked Man Festival)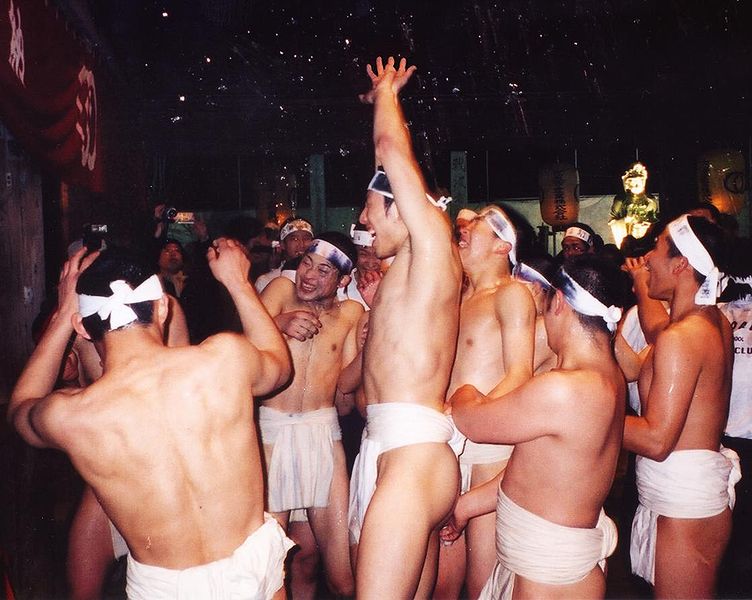 Hadaka Matsuri is a purification ritual that dates back hundreds of years. The festival takes place all over Japan during the cold month of February. Each city celebrates slightly differently, but their one common event is a bunch of naked guys wearing loincloths and parading through the streets. The non-naked people gather around them and reach out to touch them. Touching a naked guy at the festival is said to bring them a year of good luck.
Harbin Ice Festival (Ice and Snow Sculpture Festival)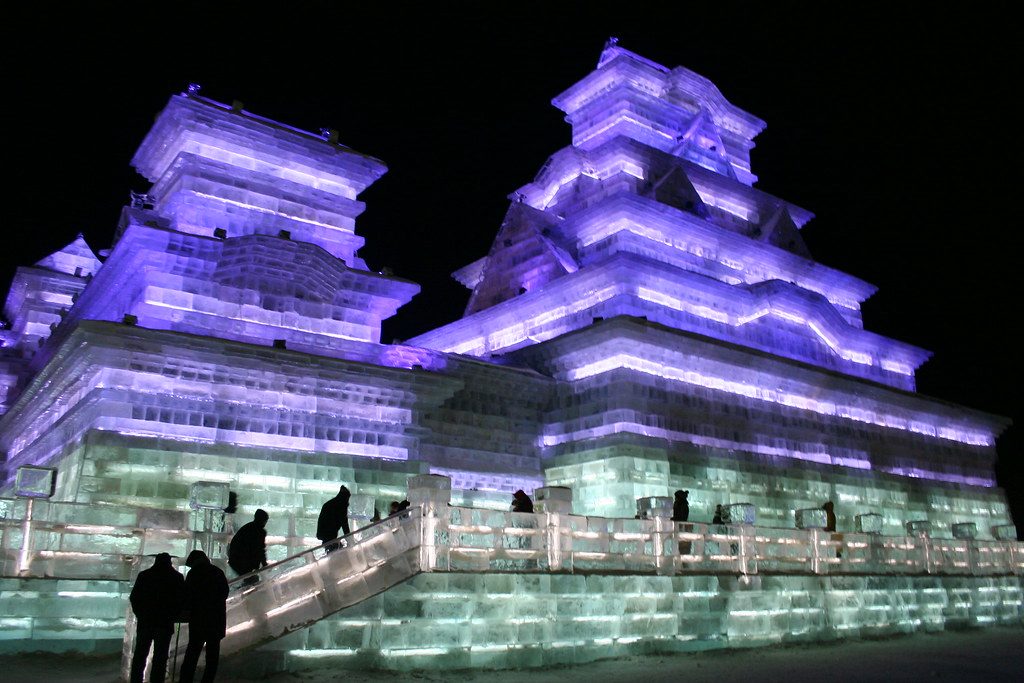 Harbin, China holds a festival every January that centers around a fake city constructed entirely of ice with colorful LED lights illuminating each structure. Over 10,000 workers are hired to build the city over the course of a few months. Some of the tallest structures reach up to 150 feet tall. Visitors are encouraged to explore and interact with the ice sculpture city. The time-sensitive festival runs until spring when the ice begins to melt and the city disappears.
The best part about all of these festivals is the passion that goes towards putting them on year after year. Attending any of these festivals is a unique opportunity to see people working hard and coming together to celebrate life.
Here's a list of other festival types that might float your boat