If you hate cutting the grass as much as I do then send the robots in to do it for you. Robot lawnmowers have been around for a while now and you can pick one up from Amazon, that compared to the price of a traditional motor mower is about the same. That is if you want something that is kinda run of the mill average.
But what if you want a robot lawnmower that is state of the art, as stylish as hell and just a brilliant piece of kit?
Let me introduce you to the Husqvarna AutoMower 435x AWD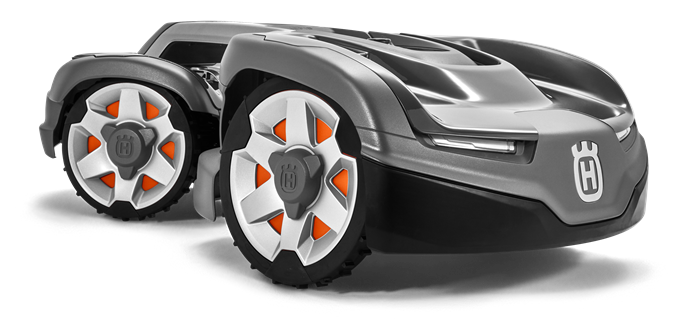 It's cool, sleek and award-winning design will make you the envy of the neighborhood.
It's a battery-driven robotic lawnmower that can mow your lawn all by itself non-stop for over an hour and a half (100 minutes). It can cut a pretty big lawn in that time. Once it's done, the battery recharge time is just 30 minutes before it's ready to go again.
It's All-Wheel-Drive (AWD) and it can get up and down some pretty steep inclines (up to 35%) so you're not going to worry about it rolling over onto it's back like a tortoise that's rolled over onto its shell.
It's easily programmed and you can control it from miles away via an app on your phone. It's damn clever too. It creates a map of your garden using it's onboard GPS system so it learns where the boundaries of your lawn are and where all the other obstacles are so it can do its job perfectly.
Like I said if you hate cutting the grass manually then this little beauty could be a Godsend.
It's not cheap though at £4,400.00 (around $5400.00), so if you've got a lawn the size of a postage stamp it's not going to be for you. But if you have got a good-sized lawn area and the family coming round for a bbq then a robot lawn mower is a great thing to have while you're stoking the coals ready for the rib-eye.
In short, it's genius tech and a massive labor-saving device that'll put a smile of your face as you take another swig of your beer while you watch it work – it's pure robot lawn mower brilliance!