As kids, we all loved to play with toys, but as we grow up, we are expected to get rid of them. But we are not Andy (from Toy Story), are we? We don't throw away our toys – we just get new ones. Fully grown men also love a toy or two in the form of gadgets that they crave more than children crave toys. From remote-controlled cars to a Ferrari, age never really matters in regards to a person wanting the best and the newest thing in the market to make their life easier and make it more fun in the process.
I am not saying get a dinky car or a train set (unless you are Sheldon Cooper, of course). What I am suggesting is, get the latest toys that have been blessed upon us by science and tech almighty, specifically to boost your testosterone levels, guys. Not all men have the same preferences when it comes to them. However, there certainly are commons, and those are the gadgets we would recommend all men having in their satchel. Let us have a look at the gadgets we think that no man should miss out on.
Braun Series 9 Shaver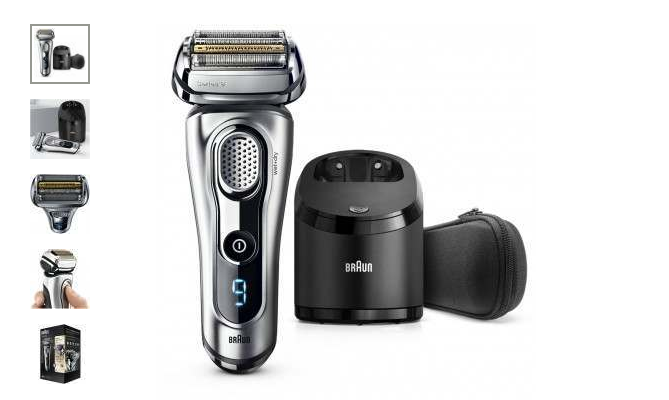 By combining first-class knives with supersonic technology… I was sold after only reading these two features. Knives and supersonic? Super. Anyway, for those who need more before making a purchase here we go; this electric shaver leaves the skin soft, even in the most difficult areas of the face. It has a base that, apart from charging the battery, cleans the knives with an alcohol-based solution, so they always feel like new.
Brewie

We all like good beer. And when we know our favourites, why would we not like to make our own beer? Thanks to Brewie, it is now possible. With this machine, you can prepare ANY type of beer of the highest quality (from 10 to 20 litres per production process), and apart from everything, it cleans itself (isn't that what we all want?)!
FPV Racing Drones

We might sound stereotypical here, but a man's need for speed is something that you cannot simply get rid of. Most of them happen to be adrenaline junkies, and the latest addition to their list of drugs to fulfill their need for adrenaline is racing drones. Packed with immense power and speed, racing drones are the fad that every man is dreaming about lately. There are various options available on the market, and it depends entirely on your choice and budget to make your father's, partner's, friend's, nephew's or son's day, month or even their year.
Gramovox Floating Record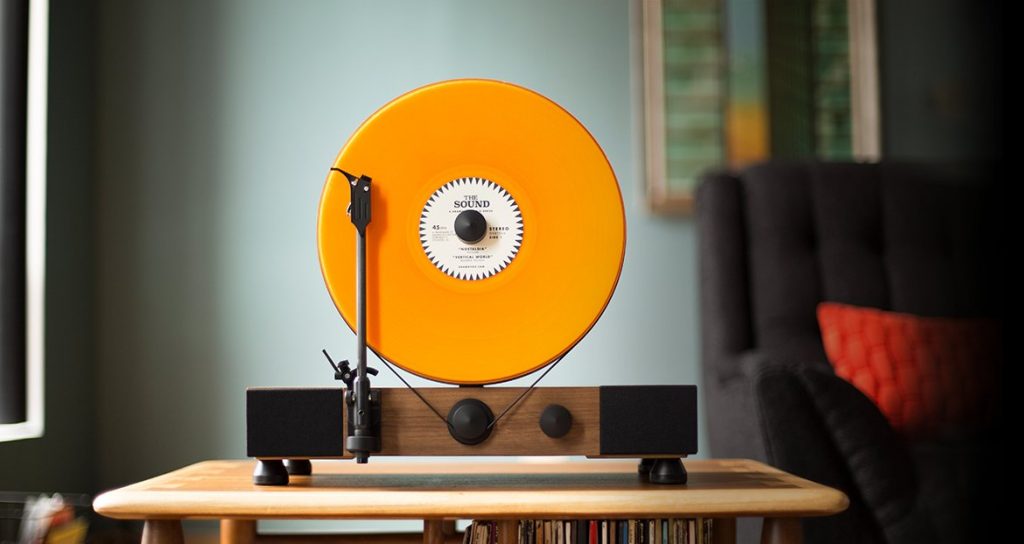 Gramovox completely revolutionized the concept of a turntable by making its design VERTICALLY. Made of wood and fibreglass with an acrylic arm, Gramovox Floating Record provides a musical experience unmatched both to the ear and the eyes. Our verdict – Old school and very cool!
Click & Grow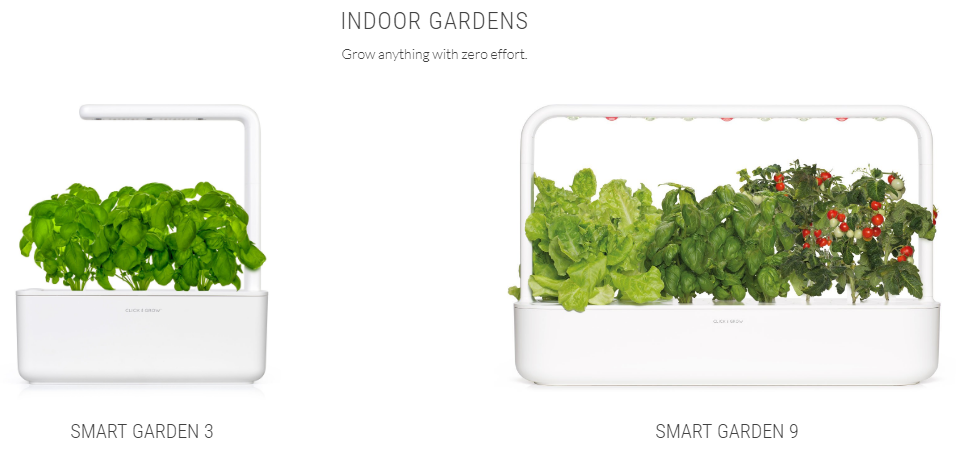 If you like gardening, but you have neither space nor time, this gadget is for you. There are times when decorating a space with plants gives us a lot of serenity, but it is not easy to take that initial step to get the seeds to germinate. With Click & Grow it is as easy as choosing your favourite plants and placing them in the special incubator, connecting it and waiting. That's it.
Zeiss One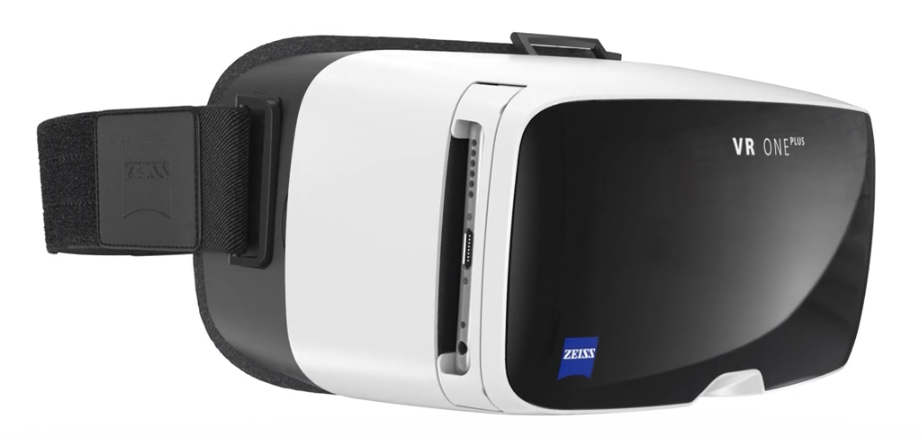 Virtual reality is a trend that is increasingly growing. And to be part of it, this device is perfect. It is compatible with both iOS and Android smartphones. It does not matter if you use lenses, the Zeiss One viewer is the one to watch videos on YouTube or use any other application that allows the use of this technology.
Beats Solo2 Wireless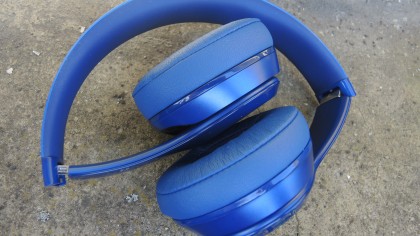 With the superior audio technology of the Beats Solo2, you won't miss a beat to your favourite tune. And the best part is that you can separate up to nine meters of the device that transmits the audio signal. You can read a full review here.
Bosé Bluetooth SoundLink III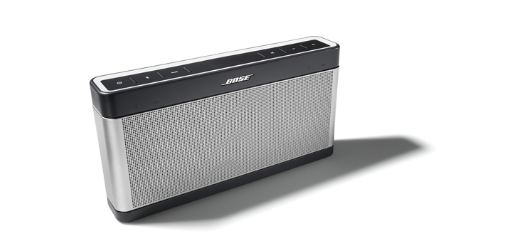 If listening to music alone is not your style and you prefer to share that moment with someone else, these wireless speakers are for you. With more volume capacity and longer battery life, you'll end up having a good time wherever you are.
Xbox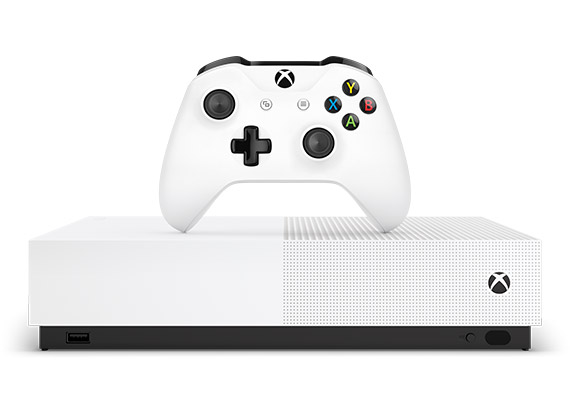 The video game has revolutionised the lives of all men to the point of becoming indispensable for them. Ever since Halo happened, Xbox has been my go to console. And yeah, PS4 is good, but remember HALO, and their E3 orchestra reveal? Well, that's enough reason for me to pledge my loyalty to my one true king. Too many Game of Thrones references? Sorry for that guys, the wound of the show's disappointing ending is still fresh. Anyway, equipped with Kinect technology and GBs of space, wireless controls and built-in Wi-Fi, the Xbox have come a long way since their initial release. A gift that men not only love but they crave it to the point of becoming a need and a necessity.
Casio Pro Trek WSD-F30

Casio does not want to be left out of the smartwatch market, and its bet for IFA 2018 goes to the most demanding users. The new Casio Pro Trek WSD-F30 carries the Google Wear OS software and has a double-layer screen (one colour and one monochromatic). Although it's main value is its robustness, as it is marketed for extreme sports lovers. 
These are the ten gadgets that I believe help boys become men. So, start your journey towards manhood by getting your hands on these gadgets, and then progress onto the 9 BBQ gadgets here, you can thank me later. Ciao!