Men's Fashion Trends in 2019, It's time to fix your look
It's 2019, and quite frankly, if you don't keep up with the current fashion trends, and let's face it most of us don't, then chances are you look like hell. Now I'm not saying that you should dress up like one of those male models you see in a mens fashion magazine, that's way too much work to wrap your head around. Unless of course Tom Ford or Micheal Kors happens to be one of your best mates, then you can just ask him what to wear.
Failing that though, the good news is that unless you're dedicated to that Iron Maiden t-shirt with the holes in it or the basketball shorts you've been wearing since you were 19, you CAN fix your look.
It's time to start dressing like a grown-up man with a modicum of fashion sense. Here's how you can do it using some of the top men's fashion trends in 2019.
Let Your Light Shine
Nope, I'm not talking about that stupid USB flashlight on your keychain. I'm talking about denim straight out of the Bon Jovi-era 1980s. While your first thought might be "oh my Jesus I can't possibly wear these damn pants again!" the fact is that light denim comes in lots of looks other than that lame acid wash you're thinking about.
Want a few tips for pulling off light denim without looking like a girly girl? Pick a rugged pair that's been distressed and don't go for the ultra-tight fit that leaves little to the imagination.
Think slim, not tight. Then, pair your new denim with a pair of manly boots and something timeless like a leather jacket.
Now look at you! You're a modern-day Steve McQueen, and rockin that cool casual mens fashion look.
Get Slick with Satin – one of the hottest men's fashion trends in 2019
"Satin!? Satin!? Are you kidding!?" I can hear yelling that into the darkness of your empty apartment because you dress so poorly that even your buddies have abandoned you.
Yep, I'm saying satin. It's one of the hottest men's fashion trends in 2019.
Satin shirts are all the rage on the runways, and even though your beer belly might keep you off the Yves Saint Laurent stage, you can still cop the look without looking like a damn fool.
How can you pull it off? Go for a satin shirt that's loose and flowing to pair with crisp trousers and big boy shoes like Oxfords or loafers. Keep your color scheme sleek and dark and you'll look like a well-dressed, fashion-savvy man instead of a German ecstasy dealer at an EDM festival.
If you're not afraid of color – and real men are not afraid of color – you can opt for a bold print or pattern to really rock this look.
Upgrade Your Watch Game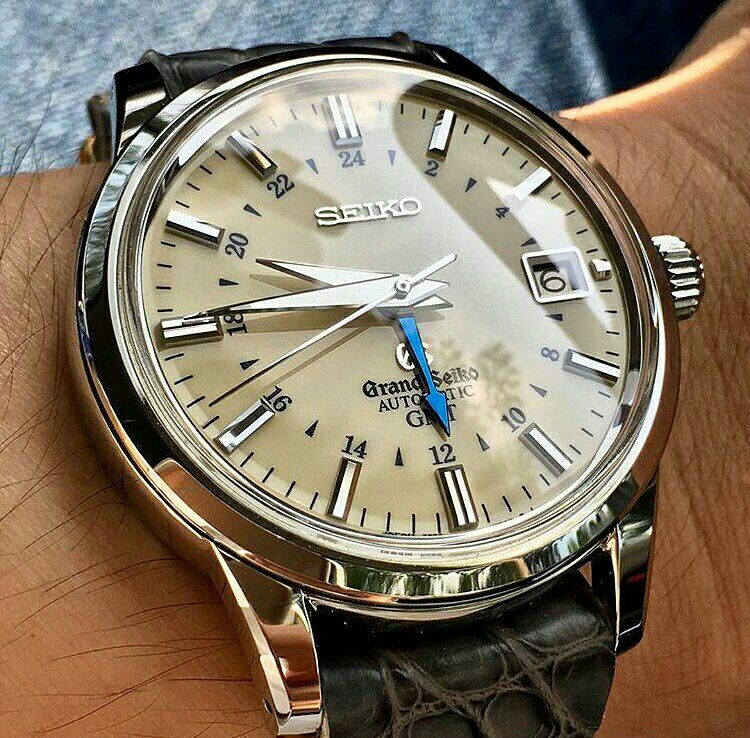 You've stuffed your closet with light wash denim and so much satin you look like a certified sex freak. Good for you! Now you need to accessorize right.
One of the most popular men's fashion trends in 2019 is vintage watches that can turn any sad sack into a style star in seconds.
While you can spend a small fortune on a vintage Rolex Submariner if you want, there are certainly more cost-effective options. Hell, even a classic Rolex Oyster Precision 6082 or 1601 can be had without completely breaking the bank.
Not ready to get super spendy to impress the ladies and lads in the office? Go for vintage-inspired offerings from quality brands like Movado and Citizen. You can even find a good looking Timex if you're more Top Ramen than top-tier caviar.
Pro Tip: Get Rid of the God Damn Gingham
So, I've given you a few tips to help you take advantage of the top men's fashion trends in 2019. Now I'm going to give you some bonus advice.
GET RID OF THE GOD DAMN GINGHAM!
Those gingham shirts you wear with the blue and white checkered pattern? They sucked when you bought them and they suck now. People are literally laughing at you when you wear them.
The fashion equivalent of dry toast, the gingham has to go. Get rid of it now. Now. What are you waiting for, do it NOW.
And finally, you're not your son or your dad but you've got dress right for your age and here's some advice in that too.
Until next time…