Bitcoin and cryptocurrency as a whole have been the talk of the town for a few years now, especially when it comes to easy ways to either multiply your money or lose it all. However, the volatile price is a turn-off for many curious casual investors who would rather put their money into something safe. If you have always wanted to try trading with bitcoin and other cryptocurrencies, but have always shied away from the potential capital loss, here are a few ways to get free cryptocurrency.
If you're new to cryptocurrencies here's a glossary of terms used to give you a better understanding of the "crypto jargon" used. It opens in a new window so you can use it as you read.
Before reading the list and trying out the methods, make sure you have a secure wallet set up for storing your earned coins. Otherwise, you might lose all of them. Also, it is very important that you only transfer a cryptocurrency to a wallet for that specific cryptocurrency, or again you will lose your coins. For example, transferring bitcoin to a Dashcoin address will lead to the loss of all your Bitcoin and no gain in your Dashcoin wallet.
Here's a list of the 10 most widely used cryptocurrencies (opens in a new window)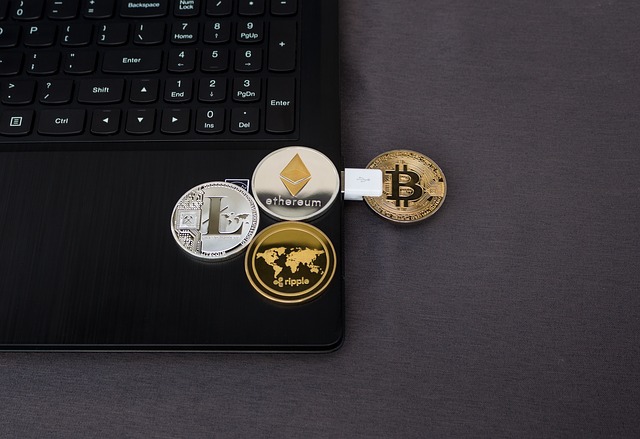 How to get free Cryptocurrency from mining
The most common method of acquiring cryptocurrency without spending money directly is mining. Mining refers to using your computer's (or, lately, even phone's) graphics card or processor in order to solve complicated computations. At the end of a computation, you have rewarded coins based on your computer's contribution. The better your graphics card or processor, the bigger your computer's contribution, and the bigger the rewards.
For mining to be profitable, you need to check online the energy consumption of your computer and multiply it by the cost of your electricity to figure out how much mining is going to cost you. After that, check one of the many sites available for the mining efficiency of your computer's components, and figure out if mining is worth it in your case. Keep in mind, however, that mining is a huge burden on your computer, and long-term mining will not do your computer any good.
Another easy method is searching the internet for airdrops. Airdrops are promotions where a large amount of a certain cryptocurrency is distributed equally among everyone registered. Usually, these promotions are held for new cryptocurrencies, but certain sites such as exchanges will host airdrops for popular cryptocurrencies such as bitcoin and litecoin to draw new customers. One such exchange is Coinbase, which has an educational program in which they teach you about a certain currency, then give you around $10 worth of that currency. Additionally, many websites have referral airdrops, in which they give free coins for inviting friends and family to their service.
How to get some free from a Browser
If you would rather get free cryptocurrency without any effort whatsoever, you should download Brave Browser. This browser has a built-in adblock function, but offers to display their ads to grant you their cryptocurrency, BAT, which stands for Basic Attention Token. Normally, this token can only be tipped to your creators of choice, but you can sign up for their creator's program and just tip yourself.
Then you can get free cryptocurrency through mobile apps. Nowadays, there are many mining apps for phones, but if you'd rather not damage your phone, there are some alternatives. One such alternative is Electroneum, which automatically mines using the cloud. All you need to do is keep the app open and look at their advertisements, while their machines mine the electroneum and deposit it into your wallet. Another great alternative is Microworkers, which has users taking specific pictures in order to get paid in ethereum.
All in all, cryptocurrency doesn't have to be a great risk: you can get the full experience for free by using one of the methods above. However, remember that the amounts you will get will vary, and often, buying the cryptocurrency you want is the most time-efficient method.
KaratBars, the gold and cryptocurrency opportunity you don't want to miss
Now the last way I want to talk about is a gold-backed (real gold bullion) cryptocurrency available from KaratBars. I've talked about investing in Gold before here. But there's much more with KaratBars. Not only can you get free cryptocurrency but you have a real business opportunity as well, to make money by helping other people to become part of the KaratBar family.
To get the cryptocurrency you need to open a free account as an affiliate and follow these 5 steps:
Sign up for a FREE account
Get a business package – It includes real Gold and your cryptocurrency
Upload your ID documents – This real Gold and a real business backed by a real bank so they need you to prove you're real too.
Get your pre-paid MasterCard – So they can pay you your money
(optional but well worth it) Auto purchase some Gold for your savings and retirement, monthly – This is what I do
Digital currencies are the future and if you missed the chance to become a Bitcoin millionnaire you've got another opportunity to secure your financial future with KaratBars. If that sounds interesting then click here to see what you do to get your free account